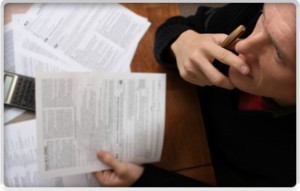 Increasing governmental regulation and the resulting demands placed upon businesses today create a need for skilled and effective legal representation for employers. Our attorneys represent employers of all sizes, both national and local, in all aspects of labor and employment law.
From counseling employers regarding compliance issues and changes in the law to handling disputes between employers and their workers, our attorneys are among the best in the nation in assisting employers with employment-related issues, including:
Affirmative Action Compliance
Americans With Disabilities Compliance
Employment Issues in Business Acquisitions, Divestitures and Restructurings
Collective Bargaining
Defeating Union Corporate Campaigns
Employer Association and Industry Fund Representation
Employment Discrimination
Labor Arbitration
Litigation (before the courts and administrative agencies)
Personnel and Human Resources Policy Development and Administration
Construction Labor Issues including Project Labor Agreements
Safety and Health Matters before OSHA and MSHA
Sexual Harassment
Trade Secrets/Non-Solicitation/Non-Competition Disputes
Union Avoidance
Unlawful Union Activities
Wage and Hour
Wrongful Discharge
Our attorneys are nationally recognized for their extensive experience in dealing with the full range of labor and employment issues, including negotiation and administration of collective bargaining agreements in a wide range of industries, counseling employers regarding union avoidance and counseling and guiding employers on labor and employment law compliance issues and day-to-day personnel matters.
Recognizing our ethical duty to be zealous advocates for our clients, our attorneys are aggressive, effective, and extremely successful in achieving desired results for our clients. While we always strive to bring resolution to disputes before litigation is instituted, sometimes litigation is unavoidable. If litigation does become necessary, our attorneys have years of "first chair" experience representing employers in both state and federal courts around the country and before various administrative agencies, including the National Labor Relations Board, the Occupational Safety and Health Administration and its state counterparts, the United States Equal Employment Opportunity Commission and its state counterparts, the United States Department of Labor and its state counterparts, and various state employment securities agencies.