St. Louis Construction Lawyer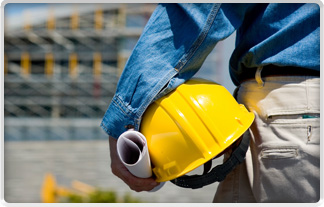 The St. Louis construction lawyers at Rosenblum Goldenhersh represent construction companies, architects, builders, contractors, subcontractors, and suppliers on commercial, residential, and industrial development projects. Our St. Louis construction attorneys assist clients in a variety of property development and construction transactions, including contract negotiation, issues of construction defects and delays, construction liens, and mechanic's and materialmen's liens. Rosenblum Goldenhersh provides clients with insightful information and quality counsel, offering legal advice and experienced representation in construction law matters.
St. Louis Construction Attorney
The St. Louis construction attorneys at Rosenblum Goldenhersh represent clients in construction law matters involving:
Bid Documents
Bid Protests
Claims Preparation
Construction Contract Disputes
Construction Defect Clauses
Construction Defects
Construction Financing
Construction Liability
Construction Liens
Construction Litigation
Construction Loans

Contract Negotiation
Delayed Completion
Land Acquisition
Materialman's Liens
Mechanic's Liens
Negligent Design
Project Development
Project Financing
Subcontractor Filed Lien on Property
Supplies Contracts
St. Louis Construction Contracts Lawyer
Rosenblum Goldenhersh is a full-service law firm that offers a variety of legal services to both businesses and individuals in the Midwest and throughout the country. Our experienced St. Louis construction contract attorneys take pride in our diverse legal expertise, superior customer service, and ability to provide "value-added services" to clients facing difficult and complex legal problems. Our construction litigation department is involved in all aspects of civil trial and appellate practice and our results-driven litigators routinely handle multi-million dollar disputes in both Federal and State court.
For experienced representation in a construction dispute or for assistance with a development proposal, contact the St. Louis construction contracts lawyers at Rosenblum Goldenhersh.