Rosenblum Goldenhersh is a proud member of the International Society of Primerus Law Firms.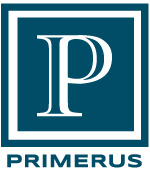 The International Society of Primerus Law Firms is an international network of top-rated, independent, law firms that have earned the right to display the Primerus seal of quality. Candidates for membership must have the maximum AV rating from Martindale-Hubbell, the peer review rating source that lawyers use to find other lawyers. Further, a law firm must submit to a rigorous evaluation which includes candid assessments from judges, fellow attorneys, current and former clients, bar associations, and malpractice insurance carriers. Firms must also attest to their commitment to the exacting standards of the Six Pillars of Primerus Quality: Integrity, Excellent Work Product, Reasonable Fees, Continuing Legal Education, Civility, and Community Service. Additionally, Primerus firms are audited annually to ensure that they continue to be the "best of the best," year after year.
Primerus law firms are located in over 30 states as well as Ontario, Canada and offer expertise in hundreds of practice areas and provides an invaluable resource to the firm in handling matters throughout the country.