St. Louis Estate Planning Lawyer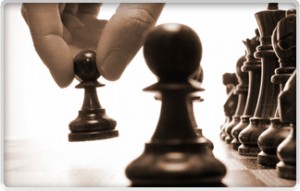 The St. Louis estate planning lawyers at Rosenblum Goldenhersh represent individuals and closely-held businesses in tax and estate planning. In the estate planning area, our firm uses various techniques and strategies for avoiding probate, minimizing or eliminating estate taxes, and providing owner succession planning for all type of businesses. Our St. Louis estate planning attorneys provide a variety of probate and trust administration services, including the filing of estate, gift, and income tax returns, and are experienced in handling guardianship matters and probate and trust litigation. We carefully review each client's individual circumstances and provide advice specifically tailored to those circumstances.
St. Louis Estate Attorney
The St. Louis estate attorneys at Rosenblum Goldenhersh represent clients in estate planning and wealth management matters involving:
Asset Protection Strategies
Charitable Trusts & Charitable Foundations
Family Limited Partnerships
Health Care Declarations
Health Care Powers of Attorney

Insurance Trusts and Gift Planning
Irrevocable Trusts
Living Wills
Special Needs Trusts
Wills and Revocable Trusts
St. Louis Estate Planning Law Firm
Rosenblum Goldenhersh is a full-service law firm that offers a variety of legal services to both businesses and individuals in the Midwest and throughout the country. Our experienced St. Louis estate planning attorneys take pride in our diverse legal expertise, superior customer service, and ability to provide "value-added services" to clients facing difficult and complex legal problems. Our estate litigation department is involved in all aspects of civil trial and appellate practice and our results-driven litigators routinely handle multi-million dollar disputes in both Federal and State court. Our St. Louis estate attorneys use an interdisciplinary approach to solving our client's problems, utilizing our other attorneys in the real estate, employment, healthcare, estate planning, and tax practice areas, as well as out litigation department, when appropriate, to provide a comprehensive approach to address the legal needs for our clients.
For experienced representation in an estate planning matter, contact the St. Louis estate planning lawyers at Rosenblum Goldenhersh.