St. Louis Unfair Competition Lawyer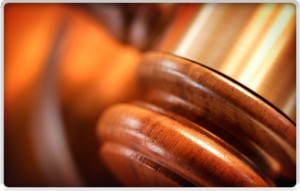 The St. Louis unfair competition lawyers at Rosenblum Goldenhersh help individuals and business clients protect and preserve their intellectual property. Trade secrets are part of the intellectual property of a business or organization and are often critical to the success of a business. When trade secrets are disclosed or compromised, an organization risks losing proprietary information and intellectual property. Our St. Louis non-compete attorneys have experience representing clients in matters involving deceptive and unfair trade practices. In situations where the best interest of the client is served by trying the case, our trade secrets litigators are unparalled with respect to their talent, skills and experience. Rosenblum Goldenhersh provides clients with insightful information and quality counsel, offering legal advice and experienced representation in intellectual property law matters.
St. Louis Non-Compete Attorney
The St. Louis non-compete attorneys at Rosenblum Goldenhersh represent clients in intellectual property matters involving:
Intellectual Property Matters
Non-Compete Agreements
Non-Compete Contracts
Non-Disclosure Agreements

Proprietary Information
Trade Secrets
Unfair Competition
Unfair Trade Practices
St. Louis Unfair Trade Law Firm
Rosenblum Goldenhersh is a full-service law firm that offers a variety of legal services to both businesses and individuals in the Midwest and throughout the country. Our experienced St. Louis unfair trade agreement attorneys take pride in our diverse legal expertise, superior customer service, and ability to provide "value-added services" to clients facing difficult and complex legal problems. Our intellectual property litigation department is involved in all aspects of civil trial and appellate practice and our results-driven litigators routinely handle multi-million dollar disputes in both Federal and State court. Our St. Louis non-compete attorneys use an interdisciplinary approach to solving our client's problems, utilizing our other attorneys in the real estate, employment, healthcare, estate planning, and tax practice areas, as well as out litigation department, when appropriate, to provide a comprehensive approach to address the legal needs for our clients.
For experienced representation in a deceptive or unfair trade matter, contact the St. Louis unfair competition lawyers at Rosenblum Goldenhersh.